The Circle3 Goal Setting Journal {Teal}
Sale price Price £21.00 Regular price
Tax included.
We have thought of everything you will need to make your dreams and goals a reality. From to-do lists, shopping lists, positive habit tracking and even colouring in! All in one beautiful A5 planner that is small enough to take everywhere. 
The Circle3 Planner features:
3 Monthly Overviews to see your schedule at a glance
13 Weekly pages to plan each week with space for notes and meal plans
91 daily pages to plan your 13 weeks down to 30-minute time slots including space for positive daily reflections and lessons learned
The Master List to brain dump, prioritise and execute your tasks
Empty Lists for shopping or to-do's
A weekly colouring in page to increase productivity, stimulate creativity and reduce stress
Blank Pages for projects and notes
Weekly Habit Trackers to keep you motivated
2 Ribbons to keep your place on your current day and weekly overview
Motivational Quotes to keep you inspired
What's inside?
Each week is spread over 2 pages, there is space to set your top priorities for the week ahead and a list for people you need to get in touch with, and places you want to go. The weekly tracker will keep you focused on your healthy habits and there is plenty of space for notes.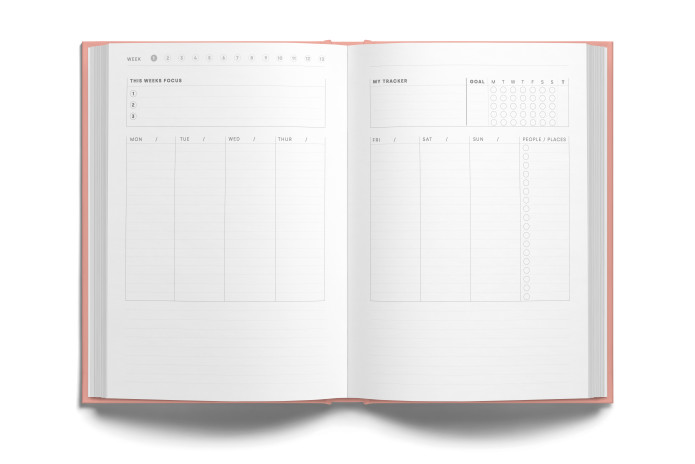 The powerful daily page has time slots from 6am-midnight allowing you to plan your days in detail and see the blank areas you have time to work on your goals or tick something off the to do list. List your top targets for the day and use the motivational quote to inspire you.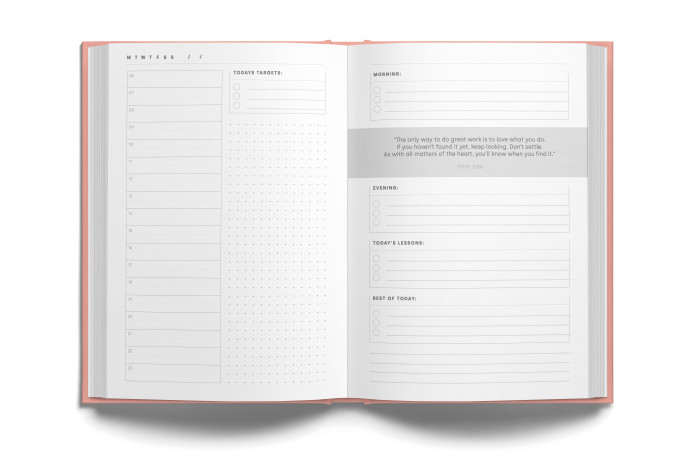 Customer Reviews
11/03/2019
Justine P.
United Kingdom
I recommend this product
Thoughtfully arranged and a pleasure to use
This planner is really well laid-out with everything you need to plan projects already there so that I can get on with my work. It's the structure my creative brain needs!
11/01/2019
John R.
United Kingdom
I recommend this product
A Godsend.
Carla. Your Planner/Journal is a godsend. I cannot think of any areas that's been missed. It covers virtually every aspect of ones life. It is invaluable and a must buy for anyone from a Sloth to a Bee or more likely a human with a busy and hectic lifestyle. Definitely recommend!
10/02/2019
Julia E.
United Kingdom
I recommend this product
The Most Useful Journal Ever
This is my third week of using the Circle 3, and I can say honestly that this has saved my life. I'm currently in the most hectic year of my degree at University, and this is a life saver.
08/05/2019
Zoe E.
United Kingdom
I recommend this product
Love it
This is perfect for me, it really suits the way my mind works with just enough structure and ability to make it your own. Loved the little biscuit and note it came with!